News
ERSTER KEMTE-BAND ERSCHIENEN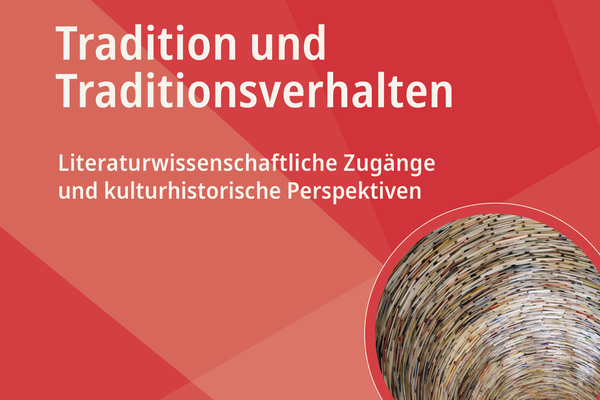 Mit Tradition und Traditionsverhalten in der Literaturwissenschaft beschäftigt sich der erste Band der neuen KEMTE-Reihe (Kulturelles Erbe: Materialität – Text – Edition), der nun erschienen ist. Die KEMTE-Reihe, die am Sonderforschungsbereich 933 "Materiale Textkulturen" und am Heidelberg Center for Cultural Heritage (HCCH) angesiedelt ist, dient der Veröffentlichung von Forschungsarbeiten zu Themen des kulturellen Erbes und seiner Materialität sowie von historisch-kritischen Editionen. Unter dem Titel "Tradition und Traditionsverhalten. Literaturwissenschaftliche Zugänge und kulturhistorische Perspektiven" ist der erste Open-Access-Band der Reihe auf den Seiten des Heidelberger Universitätsverlages "Heidelberg University Publishing" (heiUP) online hier abrufbar.
Norm and Deviation in Early Letterpress Printing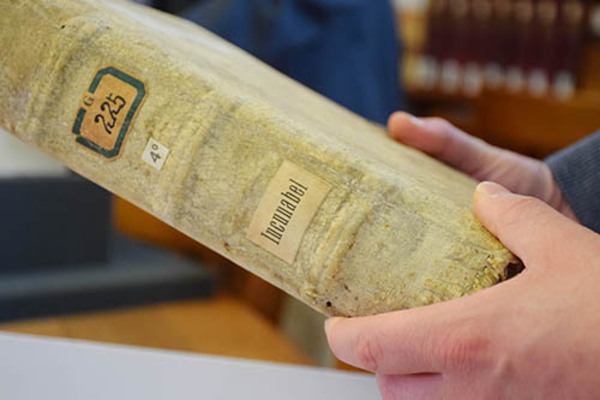 At the threshold of the change in media from handwritten to printed texts, we find the transitional phenomenon of incunabula prints: the first printed works produced with movable type. A three-day international workshop held at Heidelberg University from September 29 to October 1, 2021, now focused on norms and deviations in these early letterpresses. Read more (in German).
Medieval treasures presented digitally
Three treasures of medieval altarpiece art presented digitally - anyone interested in the famous Ghent altar, the Wildung altar or the Twelve Messengers altar will find information on iconography, historical context, origin and technology clearly presented on the website www.retabel-entdecken.de. Students of art history developed the online exhibition last summer semester as part of a proseminar. They were guided by Heidelberg medievalist Lisa Horstmann (subproject A05). Read more (in German).
Struggle for the Crown – A Podcast by Matthias Kuhn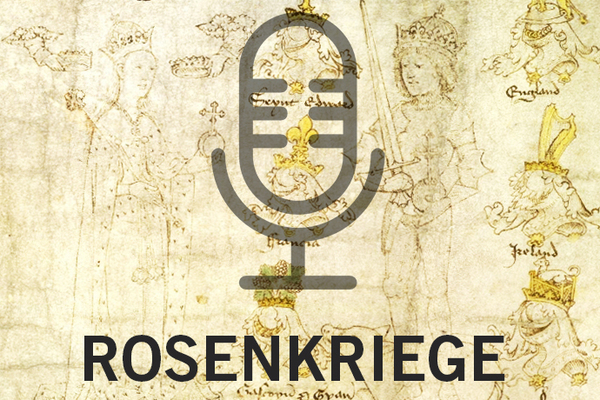 In his podcast "Wars of the Roses" Matthias Kuhn takes us into the world of the tangled English relationship feuds at the time of Richard the Third. Strategic marriages were supposed to pave the way to the throne of England. The historian tells the story of a family that initially helped shape the eventful history of the Wars of the Roses in the 15th century and ultimately perished from its proximity to power and rule. It concerns the fates of Kingmaker Richard Neville, his wife Anne Beauchamp and their descendants. Within just 30 years, the tide turned for this family several times in brutal and cynical ways. Curious about the story? Then have a listen here.
Passionate cyclist and archaeologist – ZDF feature about Polly Lohmann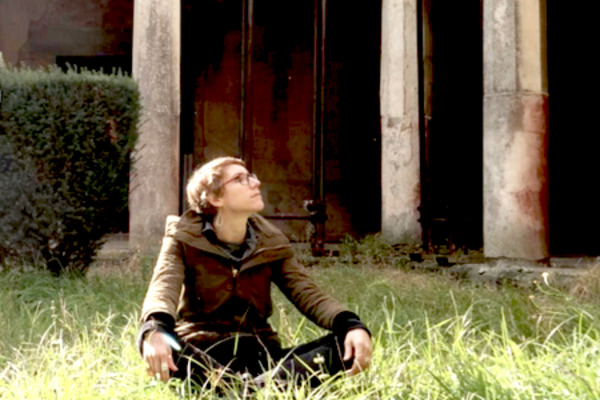 "Per Rad in die Römerzeit" (By bike into Roman times) - this is the title of a feature about Polly Lohmann shown by ZDF in its series "sonntags" (Sundays). The 34-year-old archaeologist is curator of the Collection of Classical Antiquities at Heidelberg University and a member of the SFB 933. In 2017, she cycled from France to Spain, Morocco and Tunisia to visit ancient sites on a travel grant from the German Archaeological Institute. The feature, which went online June 13, is available in the ZDF Media Library. For more information, please click here (in German).
"No one can resist the effect of typography"
Last year, the Heidelberg Collaborative Research Center 933 "Material Text Cultures" and the "Typo-Passage: Micromuseum for Design of and with Type" from Vienna joined forces for an unusual cooperation: the modern visualization of research aspects with the help of typographic means. The first result in the form of a five-part poster series can now be seen in the Typo-Passage in the MuseumsQuartier Wien / Q21. A report about the project can be found here.
Thematic Fields
The interdisciplinary work at the CRC 933 is organized in seven thematic fields. They are based on the method of praxeologically oriented analysis of artefacts, which builds upon the examination of materiality, topology, and presence as well as on the reconstruction of praxeographies. The thematic fields stretch across the three research areas: A 'Social Spaces', B 'Social Fields', and C 'Reflection (Metatexts)'. The thematic fields are designed to make times and spaces comparable with regard to identifiable areas of social practice (ritual-religious, scientific-epistemic, political-administrative), and they serve further development of the theory and methods of the CRC 933.
Dates of MTC
all Dates are available in the calendar
Social Media
Follow us on our blog

Follow us on twitter

Goals & Central Ideas
The Collaborative Research Centre 933 (CRC 933) examines script-bearing artefacts: pillars, steles, portals, tombstones, potsherds, amulets, scrolls, papyri, parchment codices; to name only a few. The researchers involved investigate a lot of questions: How and under which circumstances were these artefacts produced? In which spacial arrangements were they located? Who had access to them? How and in which contexts were they used? Continue reading
Publications
MTK-Series' "Materiale Textkulturen"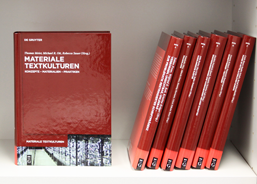 The MTK-Series Material Text Cultures is the Collaborative Research Centre's publication organ. We publish collected volumes and monographs that focus on the CRC's main research questions, meaning the materiality and presence of writing in non-typographic societies. All volumes are open access and can be found here.
5300 Jahre Schrift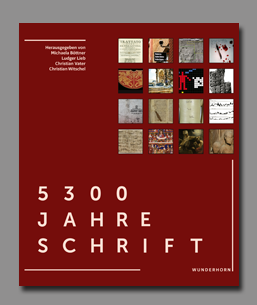 In 50 articles, the volume "5300 Jahre Schrift" published by das Wunderhorn presents 50 written artifacts, which are as diverse as their origins and their writers and readers – including Mesopotamian tax lists in cuneiform script, Roman temple inscriptions, ancient Egyptian books of the dead or even street art and hypertext. More information
Arbeitsplatz Wissenschaft